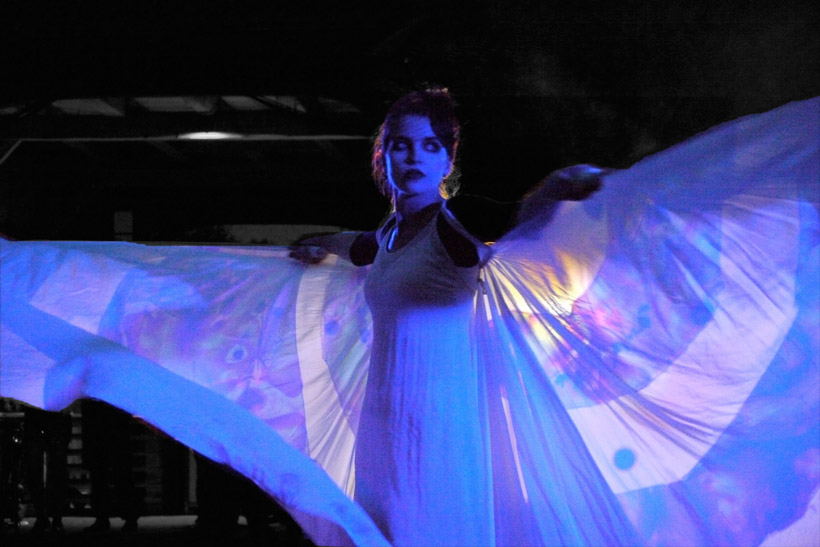 Media
Art Review

Jo Pellenz, Curator art'pu:l 2018
Print
Links
Mareike Felsch - Visual Artist
Jo Pellenz - Installation Artist, Curator
Eminem rips Trump - "The Storm"
Fat Boy Slim - Weapon of Choice feat.
Zitate
Hinter dem Hype [des Minimalismus] steht die Sehnsucht nach Klarheit: schwarz und weiß, gut und schlecht. Die minimalistische Kunst […] ist ungegenständlich, fokussiert sich auf Linien, Raster und geometrische Formen.
baden online
Minimalismus lässt sich in vielen Bereichen von Kunst und Kultur finden. […] Gemeinsam ist allen Richtungen dieses Stiles die Grundtendenz zur Vereinfachung und Verschlankung. Kennzeichnend [dafür] ist, dass Farben und Formen auf Grundstrukturen und geometrische Flächen reduziert sind.
Majic Magazin
If I already have a vision, my work is almost done. The rest is a technical problem.
Hiroshi Sugimoto, Japanese photographer and architect
In any case, people think far too much about techniques and not enough about seeing.
Henri Cartier-Bresson, photographer and director 1908-2004
Ohne Fotografie ist der Moment für immer verloren, so als ob es ihn nie gegeben hätte.
Richard Avedon, photographer 1923-2004
I never have taken a picture I've intended. They're always better or worse.
Diane Arbus, photographer 1923- 1971
Die Fotografie ist ein Handwerk. Viele wollen daraus eine Kunst machen, aber wir sind einfach Handwerker, die ihre Arbeit gut machen müssen.

Henri Cartier-Bresson, photographer and dirctor 1908-2004